Six are held by detectives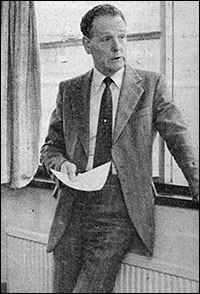 .
Murder hunt detectives have arrested six more people in connection with the death of 76 year old Mrs. Winnie Love.
The body of Mrs. Love was found at her home at 35 Station Road, Burton Latimer, late on Tuesday morning.
A squad of detectives from the county swooped on London yesterday and picked up five men and a woman.
They are being held in custody at Kettering and Corby police stations, along with a 21 year old man who has been detained by police since Tuesday. Charges are expected to be made against a number of these people later today and it is thought they will appear before Kettering magistrates tomorrow.
Police also recovered some stolen property from London.
Det Chief Supt Arthur Crawley, who has been heading the investigations, said the property was quite valuable, but refused to say what it was. Mr. Crawley said between 30 and 40 people rang the incident room yesterday as a result of appeals in the Press but none of these calls led to the arrests in London. "We wish to thank all those people who phoned the incident room," he said. "All of these people will be seen and their assistance is greatly appreciated."
The police are still trying to trace Mrs. Love's estranged husband, Arthur, who they believe is in the Bristol area, to inform him of his wife's death.
The inquest into the death of Mrs. Love is due to be held in Kettering next Tuesday morning.