Many happy returns (again) to Burton's soul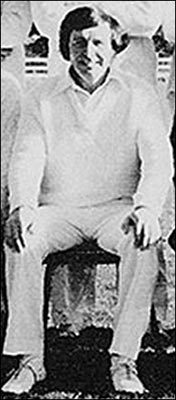 There was scandal in the air during the summer of 1936.

British newspapers were voluntarily refraining from reporting anything about King Edward VIII's relationship with divorcee Wallis Simpson, which would lead to his abdication a few months later.

But altogether more momentous was the birth – in July – of a certain Malcolm Craddock.

The heart and soul of Burton Latimer CC celebrated his 80th birthday a couple of weeks ago but according to club secretary Ian Watson – ' he has only just told us'. I interviewed him for this newspaper ten years ago on his 70th and not a great deal seems to have changed.

He's still playing regularly and cutting the grass at Hall Field, and was spotted during a recent NCL T20 Plate match coaching Scotty Sanders in the 'switch hit' which subsequently proved effective in helping Burton to a last-ball victory over Oundle. Well, okay, I've made up the coaching bit.

But every club needs a Malc – and the whole local cricket family will want to wish one of its most distinguished members many happy returns.
Click here for Burton Latimer Cricket Club Centenary Year
Click here for the Malcolm Craddock Birthday Invitation team photo 1996