I was eight years old when war was declared, so remembering events that took place eighty years ago and trying to put them in order was never going to be easy. But it's funny how things come back to you when you sit down to write an article like this and you realise that you remember more than you thought. Although the comings and goings of the military happened in full view of the public with no effort to hide them they were never widely reported ("Careless Talk Costs Lives") so documentary evidence is not easy to find. As is always the case, I regret not taking more notice of what was going on around me but at least some people did, and enough clues have been left to be able to draw conclusions about the part that Burton Wold played in training units of the British and Allied forces in the Second World War. If, when reading this, you find an error, however small, please contact me because I want this to be as accurate as possible.

The Wold was chosen as a training area because of the terrain and the space it provided to train to manoeuvre the type of armoured vehicles being used by the British Army in the early stages of the war. Added to that, it was poor agricultural land with several abandoned ironstone quarries nearby. The area was requisitioned by the War Department early in the war when it took over more than 1000 acres of land and one cottage from six farmers and smallholders. Agricultural surveys undertaken in 1941 and 1943 contain comments like: "More than half the farm is on Burton Wold and 259 acres has been requisitioned and a cottage; 151 acres remain of which 130 is arable. The flock of 200 ewes has had to be sold. The land is level and suited to arable cultivation – mole draining was prevented by the requisitioning." And ... "until 184 acres – the Glendon Lodge Farm – was requisitioned by the War Department, he was reclaiming derelict bush land. This work has now been postponed until its release by the W.D." And "This is part of the poorly farmed land on Burton Wold which has been requisitioned by the War Department. It is flattish land with neglected drainage." So it is clear that even with the vital importance of growing food to feed the nation it was felt that Burton Wold could be put to better use as a training ground.

There was never a hutted army camp in Burton Latimer which seems to indicate that Burton Wold was only ever seen as a temporary training facility and no live firing took place there - officially at least. On one ocasion however, I remember an officer visiting our school in the High Street to warn us that an explosion was going to take place and to expect a loud bang. This was a demonstration of some kind for the troops but, if I remember correctly, it was rather disappointing and not as loud as we expected - more a 'thump' than a 'bang'. The large hole that it produced, in the field opposite where the pair of post-war farm cottages now stands, was known as 'The Crater' for years afterwards.

The first unit to arrive was the Inns of Court Regiment, previously an Officer Training Unit, which had been re-activated to become part of the Royal Armoured Corps. Its squadrons were distributed around the area: Finedon, Irthlingborough and Raunds, with its H.Q. Squadron and Regimental Headquarters at Burton Latimer, it being closest to the training area. Burton Latimer Rectory was requisitioned for use as Regimental Headquarters with the Rector, the Revd. R.W. Sharpley being relegated to a downstairs flat. Some senior N.C.O.s found lodgings in private homes but most of the men were billetted in requisitioned church halls and rooms in pubs and clubs. This arrangement continued throughout the time that Burton Wold was being used. From January 23, 1941 until January 15, 1943, the regiment was part of the 9th Armoured Division (a training division) in the U.K. After it left to complete its training in other parts of the country the Regiment went on to take part in the D-Day landings two years later. In the early days of its stay some wives and children found accommodation in Burton Latimer while their husbands were stationed here and when the husbands were moved on to permanent camps the families stayed here.

| | |
| --- | --- |
| | |
| | |

When the Inns of Court Regiment moved out in 1942 it was replaced by a unit of the Duke of Wellington's Regiment (DWR) that had been transferred to the Royal Armoured Corps (RAC). DWR was an infantry regiment but in 1942 two of its battalions were converted to armour and became 145 Regiment RAC and 146 Regiment RAC, one of these – I'm not yet quite sure which - came to Burton Wold for part of its training. Neither am I sure of what type of tank or armoured car was being used. According to R.Q.M.S. Long's memoirs, the Inns of Court's H.Q. Squadron used Daimler Armoured Cars and scout cars, but I remember seeing tanks in Church Street. Possibly they were Cromwells, which were used in Europe by the later arrivals here, the Czechs, or Covenanters which were widely used for training, but it's too long ago for me to remember what they were or which of the regiments was using them. For many years after the war the kerbstones in Church Street showed signs of being damaged by the teeth of the tanks' caterpillar tracks. Vehicle maintenance in Burton Latimer took place in workshops centred on Sunnyside Farm (now Beech House, 73 Church Street). Its redundant farm yard had been concreted over and its stables, cowsheds and barns used as stores and vehicle workshops. A large blister hangar was built at the rear of the buildings where wheeled and tracked vehicles were maintained and parked. The Preston Hall (at the top of Preston Court – now demolished) was used as a cookhouse and dining hall. Rooms belonging to the Baptist Church were used as Squadron offices and by the Medical Officer with sick parades being held in Meeting Lane. The John Yeomans Hall now stands on its site.

When the Duke of Wellington's Regiment left in late summer 1943, a unit of the newly formed 1st Independent Czechoslovakian Armoured Brigade moved here to take over the facilities. This Brigade was created in September 1943 from remnants of the 1st Czechoslovak Division serving in the French Army. It converted to armour and was renamed the 1st Czechoslovak Independent Armoured Brigade Group. On 28 October, Czechoslovak Independence Day, a military review and parade was held on the training area with fly-past by the Czech Air Force where the salute was taken by the exiled President of Czechoslovakia, Dr. Edvard Benes. Children attending the Church School were allowed to stand outside on the grass bank to wave flags and cheer him as he passed up Church Street on his way to the Wold. The Czechs left in May 1944 to go to Scotland for their final training before joining the Allied invasion of Europe in August.


| | |
| --- | --- |
| | |
| | |
In early June 1944, for a few days leading up to D-Day, the area was used as a secret secondary marshalling area for U.S. troops waiting to move to the south coast to embark for Normandy. They lived in a tented camp and were prohibited from any contact with the civilian population to stop their presence there being made known. This 'top-secret camp' however was soon discovered by enterprising Burton boys who supplemented their pocket money by running errands for the G.I.s to the off-licence on the corner of Church Lane and Miller's fish-and-chip shop! On the 6th June the tents disappeared overnight leaving no trace of them ever having been there.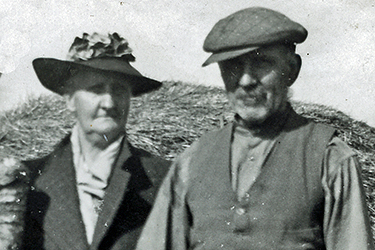 All the units (apart from the U.S. troops of course) took part in local events like parades and sports and laid on children's Christmas parties. In particular, the Czechs had some talented classical musicians who formed a group that gave concerts in aid of Burton Latimer's war effort and at other places in the area. As a result of these activities and with soldiers being billetted in homes, clubs, pubs and church halls, there was plenty of opportunity to mix with the civilian population. This resulted in many marriages taking place while they were here, or after returning from active service, and many of these men chose to stay and set up home here. The Britannia W.M.C. has a board in the bar bearing the names of all its members that served in the war, some of them are names of men from Inns of Court and Duke of Wellington's Regiments stationed here.

After the war the training area, by now quite unfit for agricultural use, was transferred by the War Department to the Northamptonshire War Agricultural Executive Committee which began the long job of reclamation to make it fit and safe for farming again. It is now the site of Burton Wold Wind Farm.

Read R.Q.M.S. Long's account here: https://www.burtonlatimer.info/war/billeted-burton.html of the Inns of Court Regiment's stay in Burton Latimer.
Read here about Reg Baish's wartime schoolboy experiences: https://www.burtonlatimer.info/people/Gerald-Baish.html
Read here about Burton Wold post-war: https://www.burtonlatimer.info/agriculture/tank-range-farm-production.html