Playground Poses

Back Row: Derrick Cole, Phil Chamberlain, Len Earl, Terry Miller, Bob Knight,
Aubrey Mawby, Ray Hobbs
Middle Row: Henry Underwood, Sid Fuller, Frank Wright, Colin Bennett,
Merv Underwood, Fred Eaves
Front Row: Ken Mason, Ron Sturgess, Den Neviile, Phil Wittering, Ron Parker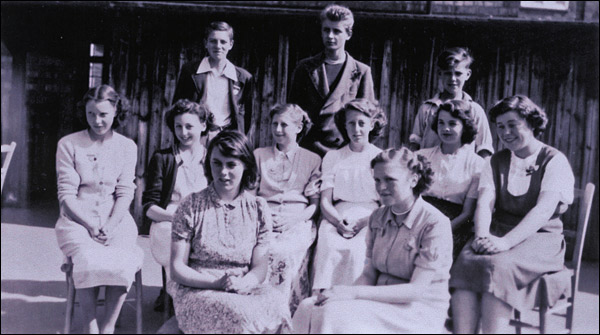 Back Row: Geoff Whiteman, David Baish, Billy White
Middle Row: Sheila Pettitt, Heather Patrick, Jean Drage, Eunice Bray,
Betty Arnold, Anne Cope
Front Row: Pat Granger, Ann Lewis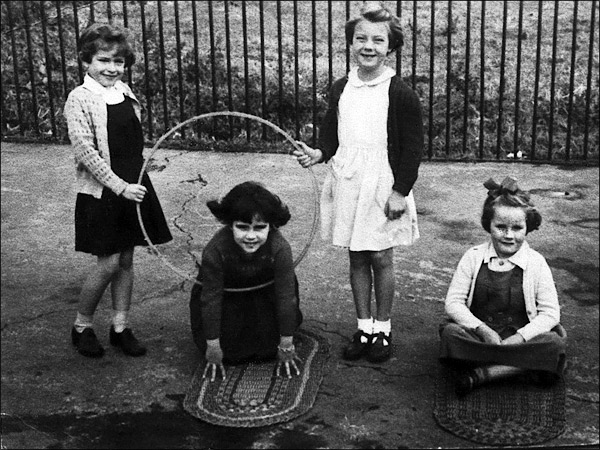 L-R : Christine Cox, Teresa Randall, Marilyn Brown and Sheila Staley
pose with those old gym standbys - the hoop and the rough raffia exercise mat!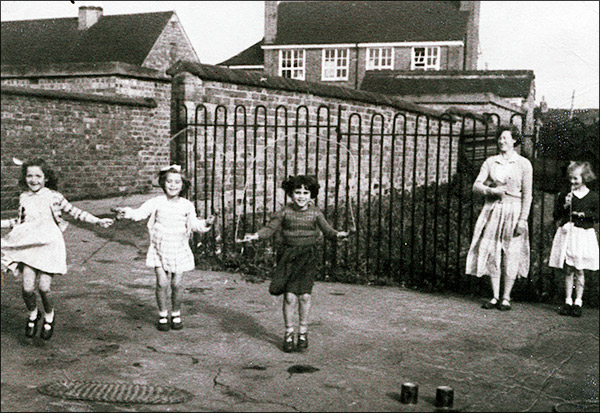 L-R : Mary Lally, Susan Underwood and Teresa Randall demonstrate their skipping skills
while Pat Childs and an un-named teacher look on
The Maypole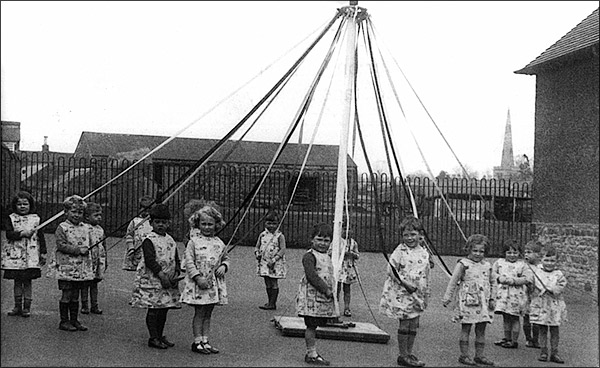 Amongst the known names of these children in their early example of unisex clothing are:
Janet Burgess, David Hull, Betty Loak (fair hair nearest camera), Brian Foster (on her left)
and John Meads (hiding behind the maypole). Can you add others?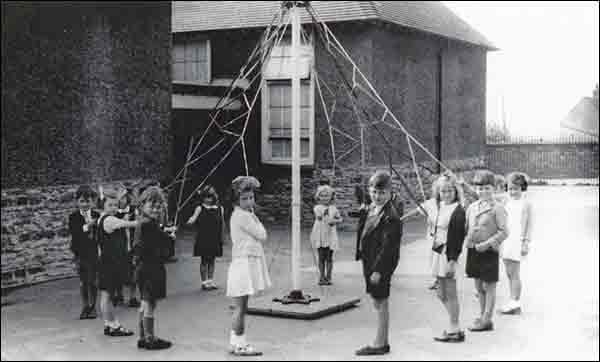 Names given are: Peter Clipson, Coral Clipson, Micky Clifton, Marina Messenger,
Shirley Hutchinson, Maurice Patrick, Margaret Mould, Jimmy Cole, Pauline Smith
Conkers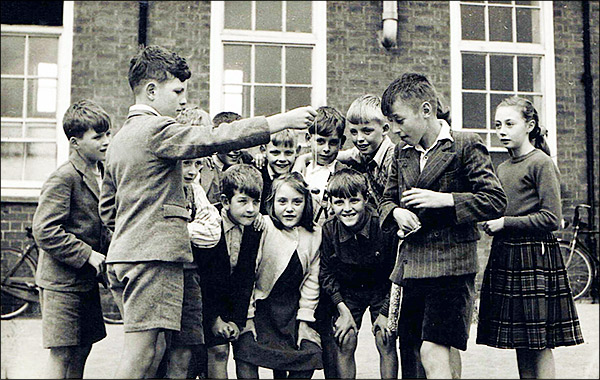 The contestants here (in about 1950) are John Lack and Nigel Stokes
Back row - Walter Campen, Ray Elliott, Robin Sharman, Micahel Day, Diane Gillingham
Front row - John Smith, Ann Granger, Fred Almond
Photo courtesy of John Lack
Standing : Roger Dacre, Colin Bulley, Brian Foster, 'Bud' Desborough, John Meads,
Peter Campen, Mick Evans, Ivan Keightley
Kneeling: Cyril Desborough, Bobby Johnson, Doreen Goodman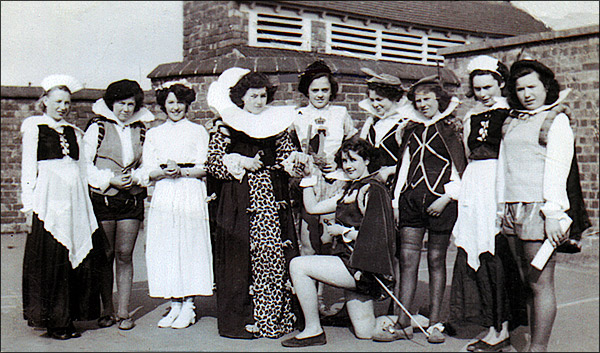 L-R : Jean Brown, Mary Capps, Ann Dexter, Jean Hull, Sheila Hazelwood, Ann Miller,
Janet Head, Angela Plowman, Pam Coleman. Kneeling - Barbara Ellerby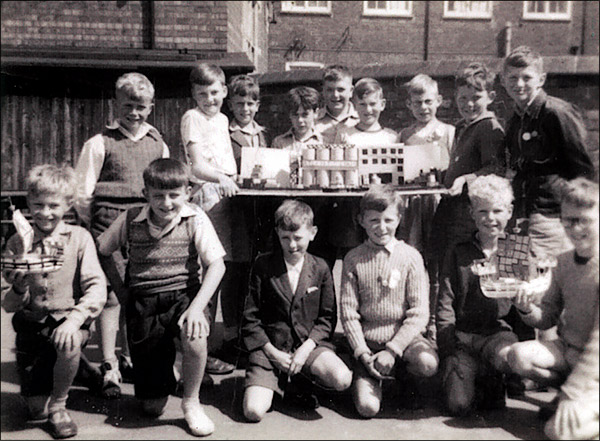 Back row : Wayne Dukes, Paul Adkins, Stephen Lovell, Teddy Coleman, Stephen Ellerby,
Peter Hobson, Philip Slater, Bev Cox, Michael Davidson
Front Row : Pat Stokes, Philip Sturman, Glen Harrison, Philip Perry, Johnnie Johnson,
Peter Forscutt?