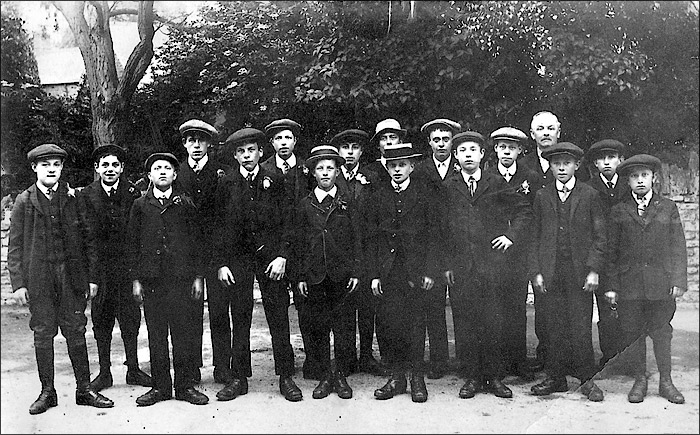 Mr Boardman, Headmaster, stands at the back (r) of this group of senior boys,
who seem to be dressed in their best clothes, as if going on an outing
Can anyone name any of the boys?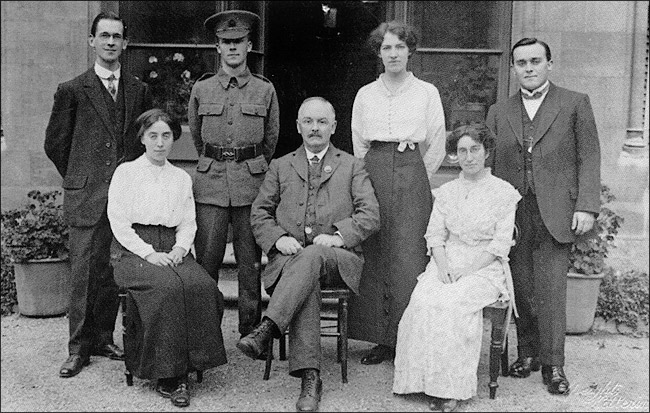 Back Row: Len Johnson, Gerald Lansom (killed in action 1916), Marcia Hodson, Wilf Miller
Gwen Coles, Joseph Boardman (Headmaster), Mabel Lewis
Concerts, Plays and Pageants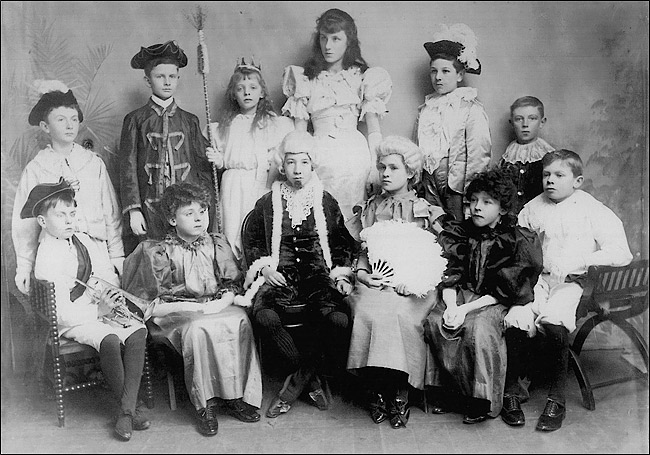 Back Row: George Talbutt, Arthur Barlow, Lucy Tailby, Nancy Loveday,
Roland Boardman, Alfred Darby
Front Row: Frank Reynolds, Horace Miller, Joe Whitney, Lily Blake, Wilf Downing, Frank Downing
Below - another photo of the same production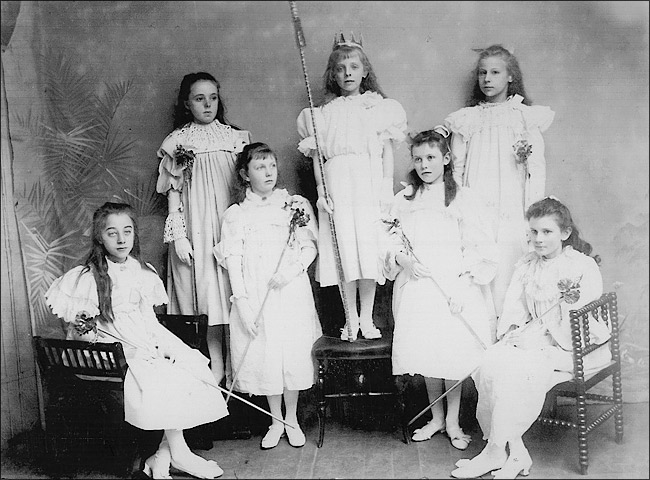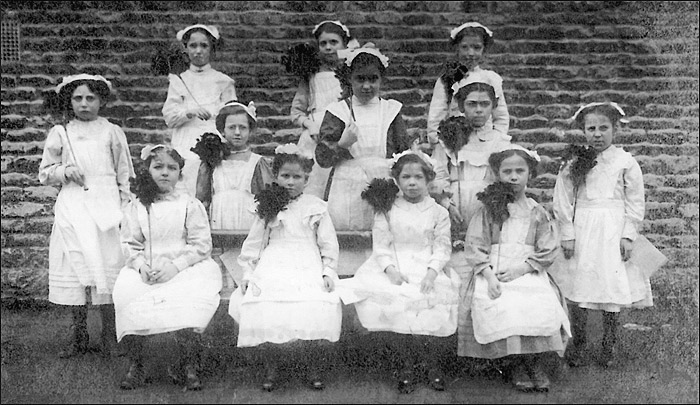 Front Row: 1. Madge pell (later Barclay), 2. Helen Bulley (later Blundell). Any other names?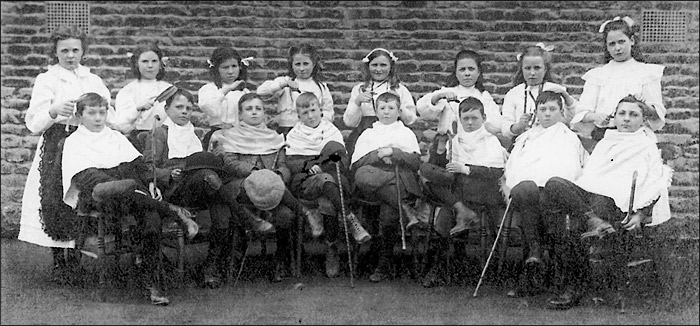 Dressed for the part are:
Girls: Mary Crump, Sarah Evans, B Campen, M Phillips, L Panter, ? Burgess, ? Branaghan, ? Matthews
Boys: W Fox, Alf Turner, A Bulley, W Stickler, Arthur Tailby, George Fletcher, R Buckby, J Mason
Can anyone supply missing names?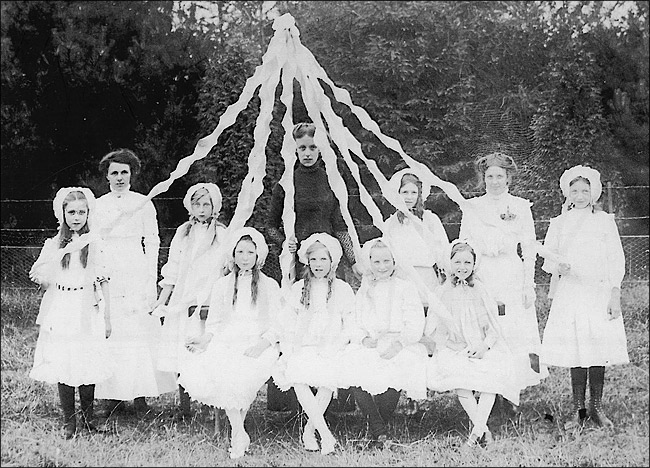 We have no further details on either the event or the people in the photo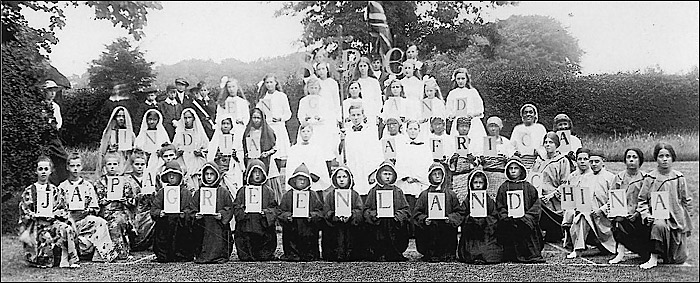 The pupils are on the north terrace of the Rectory during an event to promote
The Society for the Propagation of the Gospel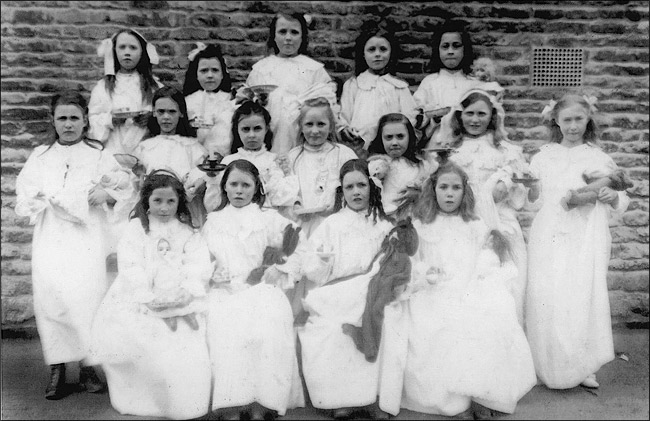 Once again, we have no details of names or production, but judging from the nightdresses, dolls
and candles, it's a bedtime theme. One of the girls has a Teddy Bear - a recent introduction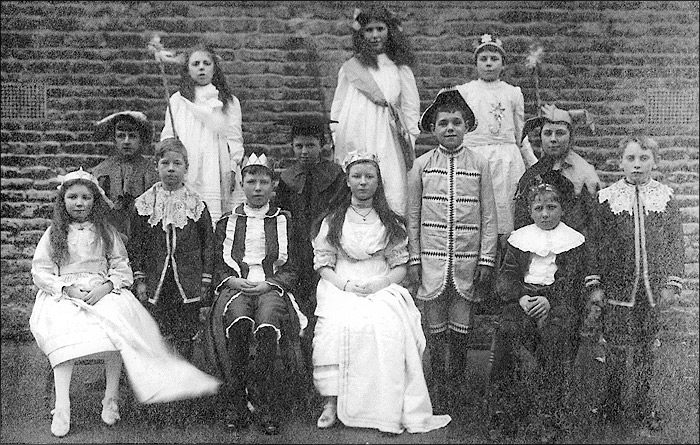 Two views of cast members. No other details are available. Though the photos are taken at the
school, for several years in this period the concert was held at the "Electric Palace"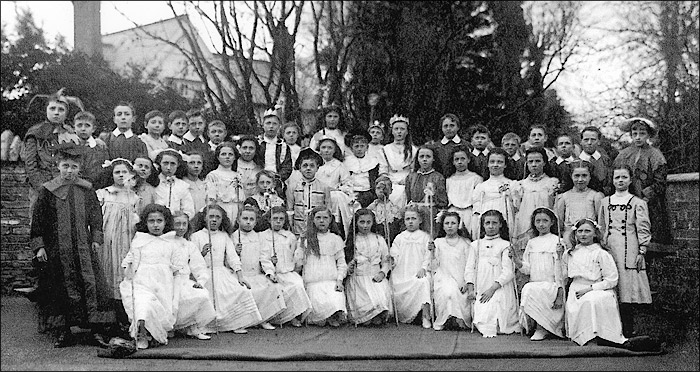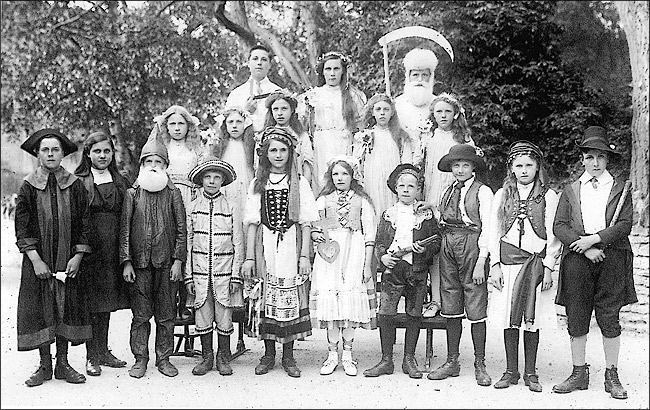 We have no details of the children or the production, though the costume worn by the
boy fourth from the left seems to be the same as one in the school concert photos above,
even if the hat is incongruously different!