Playground Poses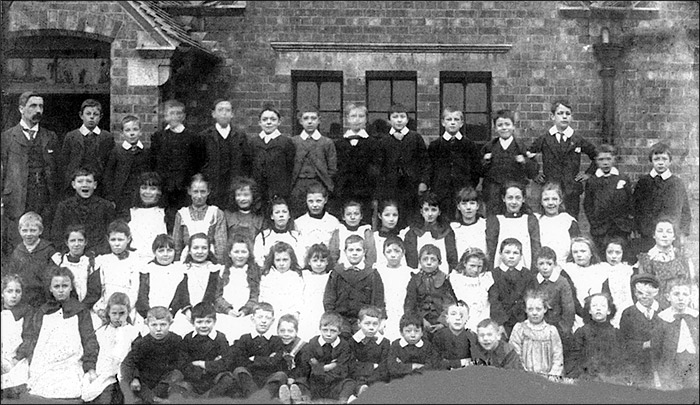 We have no further information on this photo, which was badly damaged when it reached us.
There are about sixty children here, plus two teachers. Whether this was the whole school at the time
cannot be determined, but certainly there are mixed ages in this photo, so it isn't a class photo.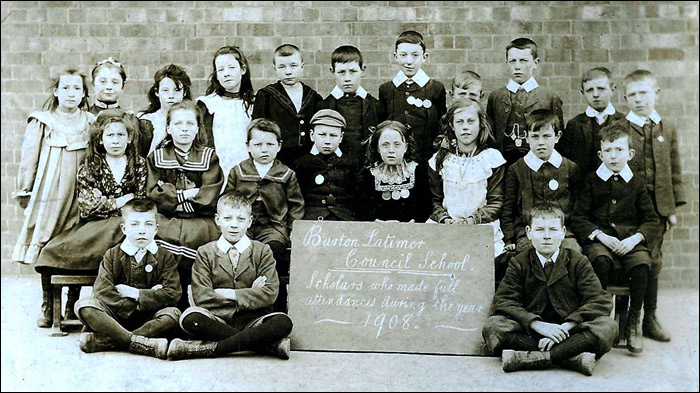 The chalked announcement reads: "Burton Latimer Council School.
Scholars who made full attendances during the year 1908"
Back row: 1: E. Wallis, 2: ---?--- Loak, 3: ---?--- Cox, 4: Rosy Cox, 5: ---?--- , 6: Thompson,
7: William Larrad, 8: ---?--- Ashley, 9: Fred Stokes, 10: Wilf Burley, 11: F Mason.
Seated: 1: (Florence) M Granger, 2: E. Mason, 3: ---?--- Bailey, 4: Eric Ward, 5: Ivy Meads,
6: Florrie Blundell, 7: Fred Blundell, 8: Walter Lane.
Sitting on the ground: 1: George Daniels, 2: F. Wallis and 3: Oliver Mason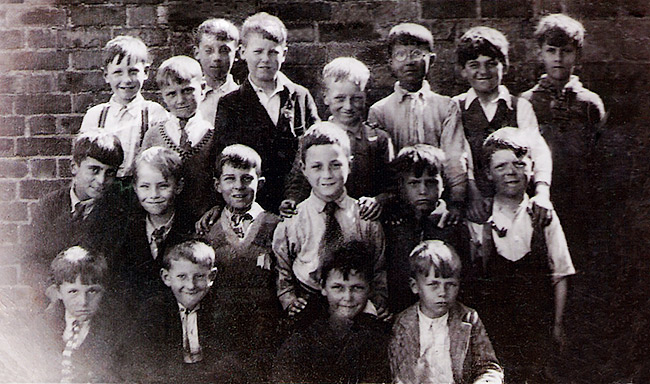 Back Row: Geoff Whitney, Ron Sturgess, Phil Chamberlain, Ken Morby, Dennis Neville, Len Earl,
Aubrey Mawby, Terrence Miller
Middle Row: Henry Underwood, Colin Bennett, Frank Wright, Ray Hobbs, Sid Fuller, Ron Parker
Front Row: Mervyn Underwood, Derek Coles, Ken Mason, Phil Wittering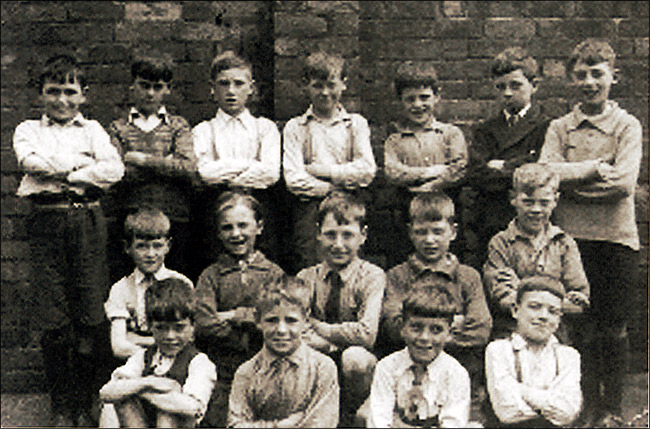 Back Row: Ken Mason, Terry Miller, John Sturgess, Bob Knight, Maurice Cox
Ray Hobbs, Phil Chamberlain
Middle Row: ----?---, Ron Sturgess, Dennis Abbott, ----?---, Ron Simms
Front Row: Derrick Chester, John Osborne, Harry Johnson, Albert Lovell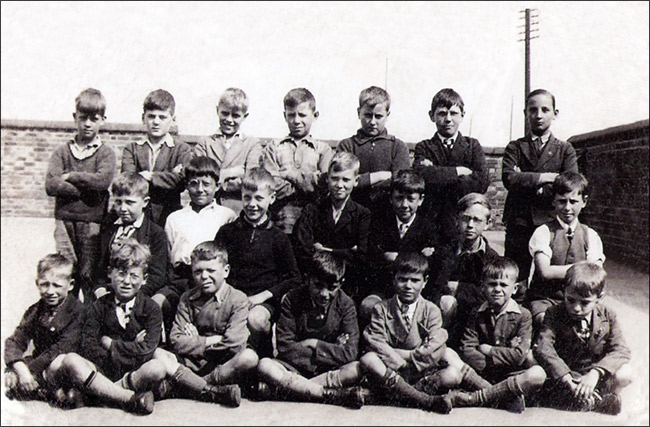 Back Row: Trevor Bird, Aubrey Mawby, Frank Simms, ---?--- Craddock, T Williams,
Dennis Long, Phil Streather
Middle Row: Mervyn Underwood, Len Earl, Fred Eaves, Ken Morby, Frank Lewis,
---?---, Geoff Whitney
Front Row: Dennis Neville, Walter Kingston, Ron Parker, Henry Underwood, Sid Fuller,
Phil Wittering, Colin Bennett
If anyone can help with the last few missing names, please get in touch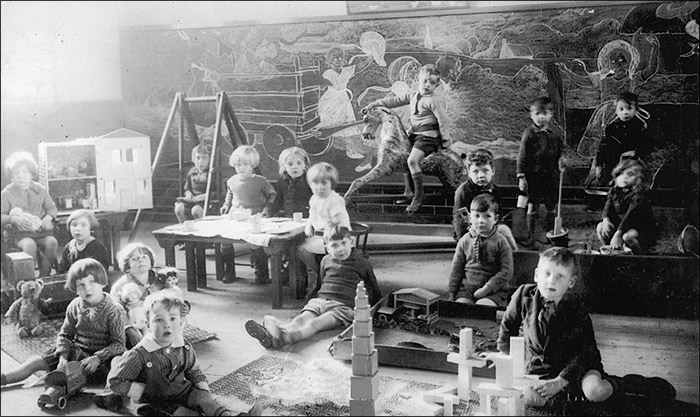 The head teacher at this time was a Miss D Furniss, who lived at Kettering
Seated: Lois Thompson, Kathleen Ashby, Doris Buckby, Jean Buckby, Donald Lovell
Seated at table: Margaret Blissett, Janet Sturman. On floor next to table: Sydney Warner
On rocking horse: Kenneth Desborough. Others: Maurice Buckby, Reg Abbott, Jean Mawby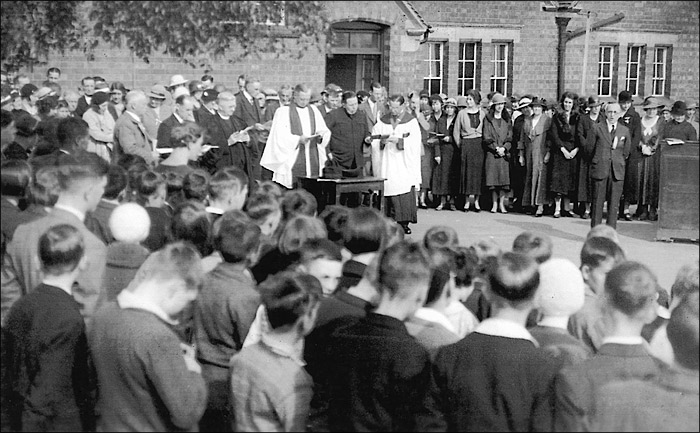 To celebrate the Silver Jubilee of King George V and Queen Mary, the Burton schools held a joint service
in the playground of the Council Junior School.
Capt. T Hetherington of the Salvation Army is in the centre; right of him is Capt.J Millward, Church Army
Leftwards from Capt Hetherington are: Rev H T Edwards (Rector); Rev C P Thomas (Baptist Minister)
Mr C A Bugby (Methodist Church), and Councillor A G Miller.
On the right of the picture, near the harmonium, is Councillor Oliver Tailby.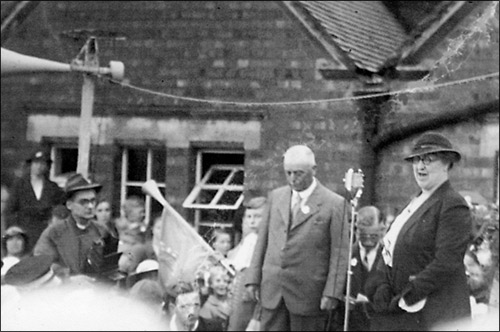 Jack Benford (in hat), Councillor A G Miller, and Mrs Batty